Okay, so it's kind of winter already, I know. BUT NOT REALLY.
Technically
, winter just starts on December 21st, so we still have some time till it's actually winter, although, let's face it, the weather doesn't really go by that.
I love this season a lot -- the crisp air, the holidays, the snow, COOKIES. But I don't really like the cold. (Except for snow. Snow is nice --
in moderation.
) And for every winter that I can remember I've always gotten sick at one point or another. Even if it's not a really bad sickness, I've at least been struck with a cold or the flu. It's not fun. Last year, for the first time, I never got extremely sick. ("Extremely" defined: I had to take a day off because I was just plain
sick
.) A couple weeks back, I was sitting in class thinking about how germ-y the place was and I got the inspiration to write this post. (YES I KNOW I
should have been
thinking about, well, um, school. But no one's PERFECT RIGHT.)
Germs -- anywhere. If someone just coughed, avoid that air like the plague. My family knows that I'm like the super picky one about anything that even potentially has germs. My rule is to JUST STAY AWAY. Just do it. You won't get infected. Except, don't be like...rude. I know there have been a couple times where I'm just like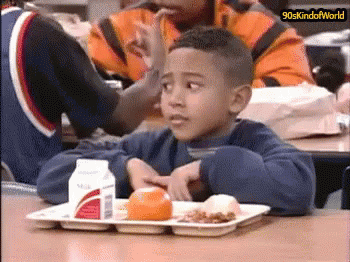 and then I'm usually scared that the person thinks that I don't like them or I'm just a rude person. WHICH I AM NOT. But in that scenario, saying "I don't want to get sick" sounds like a really lame excuse....so. Be nice and stay healthy. It's a win-win for all.


2. DRINK WATER
So I'm not sure how scientifically proven this one might be, but it's proven by yours truly. If I start feeling sick or if I'm just getting a not-so-great start to the day, I just drink WATER. Or tea. Preferably tea, but whatever works. I just find that the more water I have going into my body, the better I feel. AND if this helps, drinking water helps with losing weight. And that is proven.

3. WASH YOUR HANDS
So you all are probably sighing right now because these all sound really
cliché
, but THIS ONE IS SO GOOD. I'm not even kidding you. I started doing this a lot more last year, especially in school. Do you know how many things we touch that...like are touched by many other people? And pretty much wherever you go there's stuff that other people use. At a store, think about the grocery cart. Doorknobs? Computers and keyboards at the library. There are so many things that we touch every day that we usually don't realize are so germ-y. Solution? Wash your hands. I promise you that it really does help.
4. EAT RIGHT
And when all else fails, honestly? Just eat what's good for your body, and your body in turn will thank you. I know that it's really hard during the holiday season, but that's where self-control can come into play (IF of course, you're one of those amazing people who have self control. In which case tell ME YOUR SECRETS, because ha, this girl needs some help with that.) Eat lots of fruit, because they fill you up and taste really sweet at the same time. And while it's definitely not something that happens overnight, if you stick with one thing and make it a habit, it'll slowly start to become a part of your lifestyle.
but really, it's also the holiday season so go out and eat some cookies too okay.
So what do you think about this? Do you all have any ideas about what else we can do to STAY HEALTHY THIS WINTER? Together, we can so no to donuts and iced coffee, my friends. (PFFFFFT YEAH SURE
) I'm attempting to go
sugar-free
this week (key word: attempting), so send HELP, guys. It's going to be a long one.
What do you do to stay healthy? Let's talk! (Oh, and on a totally random side note -- my awesome friend Morning is doing a
blogger yearbook
. Isn't that the coolest thing ever? And we want
you
to be a part of that. So definitely hop on over to her
blog
to find out how you can be in it! It's pretty amazing.)